---
Archive for the 'Fun Stuff' Category
Wednesday, August 28th, 2013
In a previous post I mentioned that I needed OSX Mountain Lion for development and that I moved from using a laptop to a Mac mini. After using the setup for a while, I moved the rat's nest of cables out of sight behind the desk.
I picked up a shelf that is close to the color of the desk and bolted it to the back. Then I drilled a few holes in it for cables mounted all of the dongles and cables on the board. This is what used to be on the top of the desk. There are two power strips, one that is visible in the picture and another under the drawer.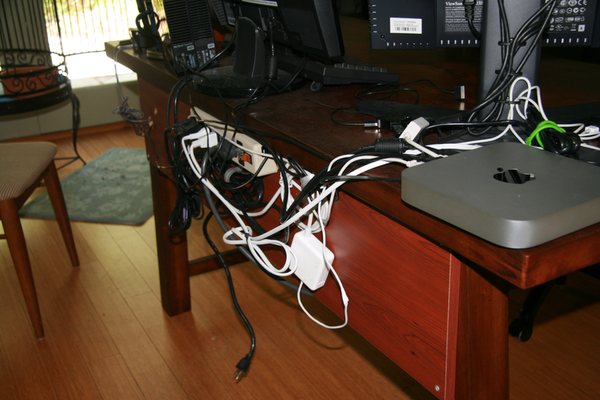 And this is what the desk looks like now.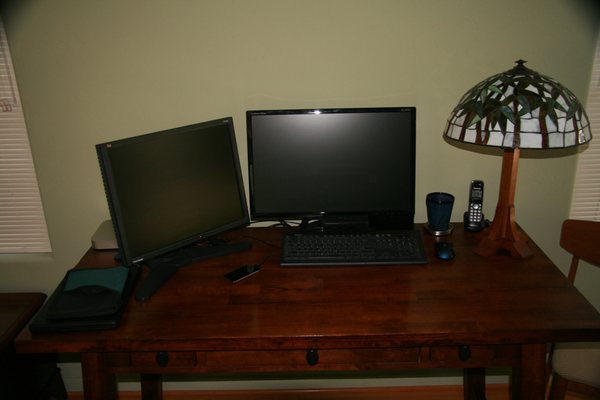 There is only one cable that the bird can chew and no power cords, so we're both happy—he's happy that he can help me type and I'm happy that he can't electrocute us.
Well Golly